When I began a career in sports science, I had big hopes and dreams. I had studied hard, understood the theory, and was excited to develop my applied knowledge of elite sport. What were the skills that they couldn't teach me at university that would help me to support the best athletes in the world?
It turns out that most of them involved learning how to do store data, analyse results and visualise findings using a widely available (and green themed) spreadsheet programme – hardly the maverick world of applied science that I had imagined. As with most walks of life, administration, record keeping, and simple analysis takes more time than any of us would like to spend – keeping us away from the exciting elements of our job that we got into the industry for.
Coaching is no different, and rowing coaching is likely one of the worst when you consider the logistical challenges of running a training group. Equipment, weather, individuals, and crew selection are some of the more straightforward balls one must juggle through the course of a season. This is before we even consider the more interesting elements such as individual responses to training, maximising adaptation and winning boat combinations. Before you know it, the organisation, collection, and dissemination of 'data' has left you with no time to analyse, improve and refine what you are doing.
But what if there was a way that large portions of this work could be automated – providing you with some ready-to-use information and giving you more time to coach?
Remote sports coaching
Don't worry, the phrase remote coaching does not imply watching athletes on ergos via video-link. This is something we have hopefully seen the back of as we start to see the light at the end of the Covid-19 tunnel. 
Cyclists have used remote coaching for several years – the limited technical component means a rider or coach can be anywhere in the world and the technology that enables ride data to be shared and automatically analysed has been available for some time.
Rowing coaches need to be with their crews, on the water with them if possible, but it is fair to say that some of the more logistical components of coaching could be done more efficiently. WhatsApp has its uses and has made communication easier, but scrolling back through messages and totting up the attendance confirmations in between inane banter and funny(ish) gifs is not ideal.
Sports apps platforms have evolved hugely over the last few years and now provide a more organised method of team management. Ludum is no exception and can cater for the myriad of logistical issues that a rowing coach has to cope with. Its intuitive design requires little training, before long can be managing team attendance, tracking health and wellbeing alongside other administrative work.
The advantages of sports management platforms like Ludum are not limited to administrative tasks such as team management and attendance tracking. If used well, they can improve communication on an even more useful level.
Improving communication in sports
The relationship between a coach and athlete(s) is arguably one of the most important components of sports performance. Coaches that can adapt their communication methods for different individuals or teams can connect in ways that allow them to inspire, influence, and ultimately make them better athletes – but more importantly better people.
Positives of communication via a sports team app can (in no particular order):
Different athletes choose to communicate in different ways. Some are vocal while others struggle to speak up in group situations. While nothing can replace face-to-face interaction, communication via a sports app.
Some athletes (and a lot of rowers) love 'data' and feedback about their training. Ludum provides enough relevant information about individuals and the squad to interest and motivate all athletes.
Online communication opens up an unlimited (and don't forget unregulated!) world of information. You can signpost useful resources for your athletes that are only a click away. This can include coaching videos, blogs, and of course their own data.
We are never without our phones – rather than this being a sad reflection of the world we live in – consider it a means of dragging your sport into the 21st century with unrivalled access to your athlete's attention span!
Automate the laborious admin and spend more of your precious time doing the parts of the job that make a difference to boat speed.
Save time coaching athletes
To elaborate on the last point in this list, one of the biggest advantages of using a sports management platform such as Ludum is better data management. We often hear talk about 'big data' and 'analysis' and it is easy to become fixated with the quantity of information now available to us. In reality, good data management often means using the metrics we already collect in a more automated and timely fashion. More than most sports, rowing is multi-variable  with many factors that affect boat speed. Technical, physiological, anthropometric and environmental are probably the big hitters, but there are many more performance influences that many try to monitor, but few can successfully integrate to explain performance.
Ludum provides interactive dashboard visualisations that provide a crew or athlete snapshot across training, health and technique and allows for balanced decisions to be made in good time – a trait of good coaching software that, for me, outweighs the ability to summarise two-thousand data points per second.
Organising training programs
When a good system is in place and the important stakeholders have committed to using it, a coach will have the breathing space to individualise and fine-tune training for their athletes. Opportunities to evolve the programme and experiment with new sessions and equipment will present themselves – born from the information that was previously too laborious to tackle. 
The benefits of an effective athlete management system are not always obvious – they will not immediately shave 2 seconds off a pb like a bigger aerobic engine or different shaped blade. Administration and filing are not as exciting as a shiny new carbon rigger, but such tools are able to do the donkey work that means a coach can spend more time coaching – and we know that makes a difference.
Using Ludum to improve coaching
Ludum is a cutting-edge sports performance management software platform. Designed by rowers, for rowers, it provides solutions for monitoring all components of rowing training and performance from session design to health monitoring and analysis. Why not arrange a demo or start your free trial with Ludum.
View more content like this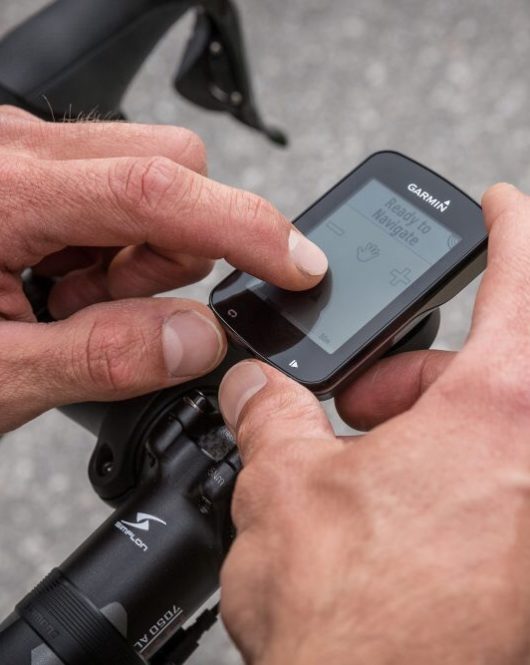 Data, Performance & Analytics
At the 2017 World Rowing Coaches' Conference, a wide-ranging and interesting discussion about data was had. Covering data collection devices, data management platforms and some philosophies
Data, Performance & Analytics
Times have changed… Now anyone who works with athletes needs to be a Sports Performance Analyst… Dr Mark Homer looks at how coaches, teams and individuals