Categories
Data, Performance & Analytics
The challenge and partnership
During the summer of 2019, Rowing Australia's U23 and Junior World Championship teams began using the Ludum platform (formerly Rowers) to support them with performance management, organisation and communication with their crews. With most of Rowing Australia's underage athletes living in various locations across the country, they were up against the challenge of monitoring training of their remote athletes as well as being able to provide speedy feedback to the team and to individuals. Without this ability they knew improvements in training, illness and injury prevention and recovery and rate of improvement would likely be impacted.  Therefore, there was a need to adopt a collaborative platform that would enable the coaching team to continue to drive performance and develop technical skills leading up to the World Championships in Sarasota and Tokyo in 2019, and beyond. In addition, Ludum are continuing to work closely with Dr. Tony Rice, Rowing Science Lead at Rowing Australia to develop bespoke features to support Rowing Australia's Olympic and Paralympic teams in Tokyo 2020 and beyond.
The Solution
In 2019, Rowing Australia adopted the Ludum platform to enable the coaching team to:
Monitor the training and performance of remote athletes as a team and as individuals
Provide instant feedback to prevent and support the recovery of injury and illness
Share in-training video for the Head Coach and scientist to provide technical advice remotely
Use the platform to measure and better manage training load
Ludum became the platform to support and enable Rowing Australia's wider coaching team, including Coaches, Physiologists, Sports Scientists, Strength and Conditioning Coaches and National Team medical staff to provide personalized training and support to each crew as well as individual athletes.
Having both a mobile app and web version of the platform provided a medium that was easily adopted by both the coaching team and athletes.
Using Ludum, Lyall McCarthy (Pathway Head Coach) and Dr. Tony Rice now had the ability to disseminate training programmes for remote crews and communicate with the coaching team and athletes all in one place. Ludum's single communication platform prompted alerts and discussions around interesting morning monitoring statistics and performance data which helped identify potential illness and injuries and appropriate training load. This drove necessary changes required for optimal training plans.
Features including daily athlete monitoring and automatic training data uploads (HR, speed and distance) via Garmin and Polar devices used by the athletes enabled the coaching team to provide efficient feedback to athletes during in-training sessions as well as to using historical data to compare against previous training sessions and in order to plan training load and personalized programmes accordingly.
The ability to aggregate and visualise team as well as individual data via easily accessible reports, provided deeper insights into the performance and rate of improvement of athletes. This provided the coaching team with greater power to make informed decisions and evidence-based changes to drive performance.
The ability to upload and share training videos allowed Lyall McCarthy to comment on technique and provide the necessary advice for improvement to remote athletes and crews.
Ludum allowed the coaching team to ensure that both fitness and performance were progressing as planned and that individuals were completing training as intended across multiple national training locations.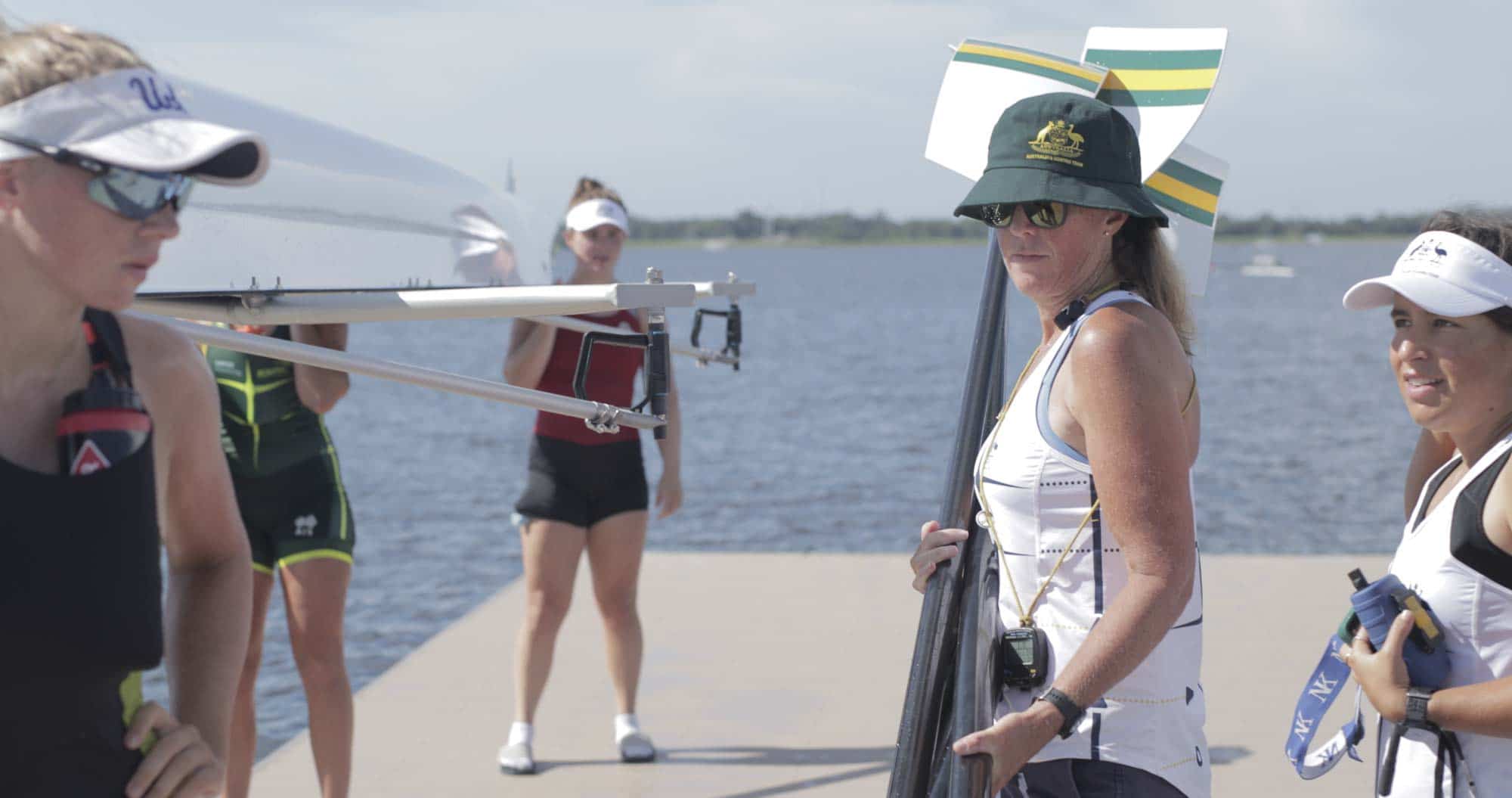 The Benefits
This was the first time that Rowing Australia were able to have a unique platform that everyone was able to communicate on, taking away the challenge of managing a remote performance team.
Rowing Australia now has overall visibility on training around the country and can understand what individual pathway athletes are doing.  When the athletes transition into a national team environment in 2020 the coaching team will have six to twelve months' worth of training data available in the platform, outlining individual and training centre metrics with regards to number and frequency of training sessions, intensity of the sessions, training structure and rest days in a single point of view.
Rowing Australia's Success in 2019
The Australia U23's won 2 gold, 1 silver and 1 bronze in the Sarasota, FL U23 Rowing World Championships putting them equal 5th on the medal table.
The Australian Junior Men's Doubles won gold at the Junior World Championships in Tokyo, 2019, putting the Team 5th on the medal table.
I've been through a lot of iterations and different training software from designing and making it ourselves in Excel, to using other platforms from both Australia, and around the world. But never once have we been able to put together an application that had both the planning and analysis aspects together in a single software suite,  Ludum does this for us. A clear winner with Ludum is the ability of the software to understand, plan and analyse training based around crews as well as individuals. This is an aspect no other training software we trialled was able to match and enabled crew based metrics and comparisons a simple mouse click away.

Ludum will be the centre piece  of our long term data infrastructure that will enable us to continually improve and refine our training practices and race performances using evidence based decision making.

Dr. Tony Rice, Rowing Science Lead, Rowing at the AIS
View more content like this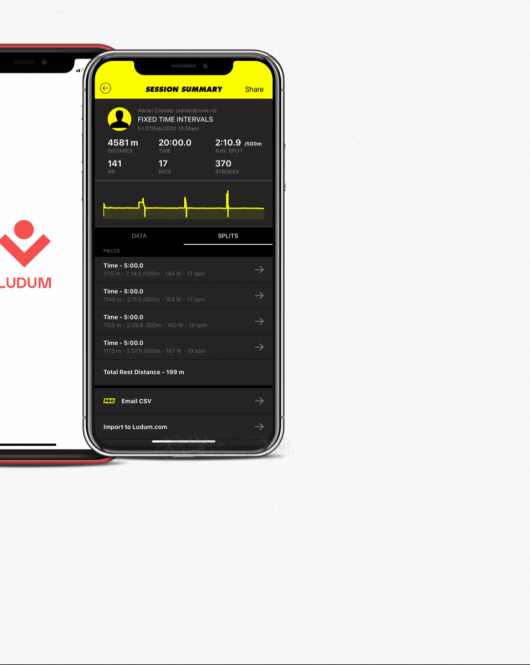 Data, Performance & Analytics
By connecting Float to your Ludum account you will never have to type your results in ever again. The most modern and interactive Rowing Machine App.
Data, Performance & Analytics
At the 2017 World Rowing Coaches' Conference, a wide-ranging and interesting discussion about data was had. Covering data collection devices, data management platforms and some philosophies