It's no secret that Ludum was born from the rowing community, we were originally called Rowe.rs after all! But despite the fact that we now work with clubs and national teams across a number of different sports, you can imagine our collective excitement when the opportunity to work with The Boat Race was on the table…
Ludum x The Boat Race
The Boat Race is one of the premier events in the global rowing calendar and while the main broadcast is taken care of by the talented bunch at the BBC, we passionately threw our thinking caps on to try and find a way that we could use our product and knowledge to try and engage more people with aspects of the clubs' preparation that don't receive national attention, but we suspected there's an audience for.
Back in December 2020 we launched a new feature called Ludum LIVE; recognising that not everyone can afford an expensive wearable we expanded our Android and iOS apps so that athletes could now use them to record training sessions, either using the phone's own GPS or by connecting to Bluetooth devices such as smart trainers or Concept2 rowers.
But more than this we developed a dashboard for coaches to view all this data in real time; with a room full of 20 athletes all recording their C2 session with the app, a coach can glance at their iPad or laptop and instantly see what everyone is doing. Similarly if you have four crews out on the water and each boat records the session using the app, you can see their precise location on the map as well as boat speed, stroke rate and heart rate no matter where you are – whether it's for performance analysis or as a safety measure, we think it's a great tool.
How Ludum technology helped The Boat Race
So when we sat down to think about Trial Eights and The Boat Race it was this technology that we believed could be adapted for live broadcast. 
It sounds simple in theory, but Ludum is a closed community with athletes' data being shared privately with their coaches (and sometimes peers depending on the preference of the coach). So we had to develop a public facing API as well as graphics suitable for overlaying onto live streamed video, and in quite a short space of time… not to mention learning the best way to broadcast a live sporting event over a 4 ¼ mile stretch of river!
But like many of us sportspeople; when you love a challenge, you love a challenge!
Ludum's coverage of The Boat Race Trial Eights
A real team effort, we brought in World Rowing commentators Martin Cross and Camilla Hadland and on the 19th and 20th December we broadcast coverage of both the OUBC and CUBC men's trial eights (the women both postponed due to Covid-19) complete with stroke rate data and GPS locations and maps straight to YouTube.
We hope people enjoyed watching it as much as we enjoyed making it and we're excited to see what other opportunities there are for this technology to help engage more people with a sport that's very close to our hearts!
Watch the Cambridge University Men's Trial Eights
Watch the Oxford University Men's Trial Eights
If you're interested in finding out how Ludum LIVE could help boost your event, or give you more powerful insight in to your athletes' performance data, why not get in touch!
View more content like this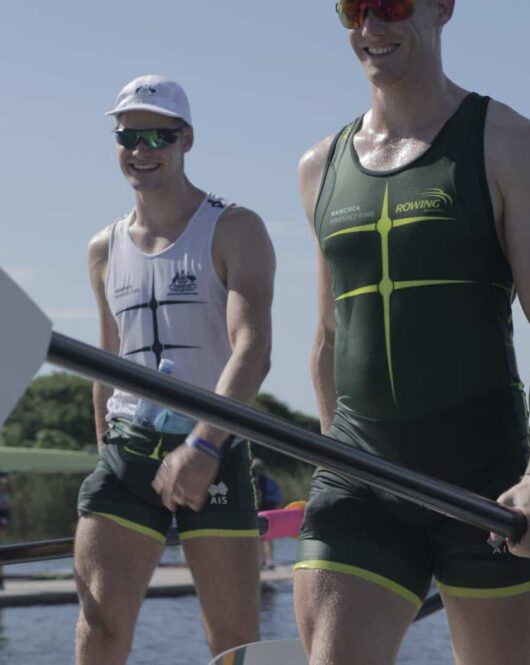 Data, Performance & Analytics
The University off London has embraced the use of technology to optimises their performance. Using data as a way of shifting the cultural within their
Data, Performance & Analytics
The University off London has embraced the use of technology to optimises their performance. Using data as a way of shifting the cultural within their