Dr Cath Bishop: Olympic silver medallist in rowing, former diplomat, business coach and author of 'The Long Win' looks at what success really means in sport, and once you're at the top where do you go from there…?
Golfer Thomas Bjorn found himself thinking, 'Is that it?', when he won his first victory on the European Tour in 1996 at the age of 25. England Cricket Captain Andrew Strauss asked the same thing after the England test cricket team finally achieved the long-coveted status of being number 1 in the world in 2011. Andre Agassi describes hauntingly his feelings after winning a long-awaited Grand Slam, exposing the chimera of winning: 'I feel, in fact, as if I've been let in on a dirty little secret: winning changes nothing.' Chris Evert famously stated that the high of winning Wimbledon lasts 'about a week', and Victoria Pendleton described winning cycling gold in Beijing as 'an anticlimax'. Olympic Rowing Champion Tom Ransley described a starkly dehumanized experience of competing in Rio where he felt 'like a machine, merely executing its function' as he sat on the start line. At winning gold, he felt 'only relief… it is over. It is done'. The legendary Steve Redgrave's first words after winning in Atlanta was the sinister phrase, 'If any of you ever see me near a boat again, you have permission to shoot me.' Mark Spitz crashed mentally after winning seven gold medals at the 1972 Munich Olympics as he realized the effects of winning were not lasting. Tyson Fury described waking up to 'a void' the morning after knocking out long-time boxing World Champion Wladimir Klitschko.
Exploring the Dark Side of Sporting Success
There's no question that elite sport is a tough business. But there is an increasingly sinister edge to many of these stories. Jonny Wilkinson spoke of how he chased caps, titles and trophies waiting for the joy to come, but in his own words, 'It never did.' And these are the gold medallists, these are the winners. What about the rest that finish lower down? Words such as 'bereavement', 'loss' and 'regret' recur with a poignant frequency. Is this just part of the hard business of sport? Or do we need to reconsider how we are setting up athletes for success in sport?
Many of these examples clash uncomfortably with traditional images of sporting success that we see, read and hear about: images of winning heroes held up as sporting role models, achieving a rare moment of success that most of us can only dream of, seen as a source of inspiration and motivation for future generations. What is this different picture of success that emerges when we look under the surface?
Legendary US gymnastics coach Valorie Kondos Field told me that 'our obsession with winning is producing broken human beings' in sport, education and business. She spoke further about 'a crisis in the win-at-all-cost cultures that we have created' in her TED talk Why Winning Doesn't Always Equal Success(1). When stuck in a winner-takes-all mindset, there doesn't seem to be a good outcome, win or lose.
A Fresh Approach to Success in Sport
It's time for a new mental approach to sport at all levels and a return to why we do sport, how we do sport, and a focus on who we do sport with. Those who favour the old heroic narratives immediately think this is advocating a softening or lowering of standards. Quite the opposite. I want to challenge the framework we put around winning, competition and success in order to consider how we might do it better. Our emphasis on outcomes and results, placings and rankings, medals and trophies is shortening sporting careers, creating long-term mental health issues and putting off youngsters and adults from joining sport if they feel they aren't 'talented' enough or likely to come first.
One of the reasons why a 'winning is the only thing' approach fails in both performance and health and wellbeing terms, is that it relies on extrinsic motivation – medals and trophies – rather than deeper, intrinsic levels of motivation that we have when we are engaged in something that has meaning, where we can see ourselves making progress and where we feel connected to others around us. The 'winning is everything' approach quickly comes to rely on motivation through fear, fear of losing, fear of failing, rather than the deeper motivations that come from doing something that we love, that we will learn from win or lose, and that creates an experience with others that goes way beyond whatever outcomes we achieve.
The Three Cs Approach of 'The Long Win'
The 'three C's of Clarity, Constant Learning and Connection are not finite activities to be scheduled and ticked off on a training programme. They are not KPIs that finish on any given day with any particular result. They are emerging, ongoing themes that last beyond the different milestones of races, competitions or other events. They help us develop the way we think about the world of sport, see ourselves within it and connect with others in a way that goes beyond medals and rankings. The 3Cs keep us on track to grow our mindsets and mental models, change and adapt our behaviours as we develop, and build more meaningful relationships together to improve our performance but also enrich our experiences of sport.
First, Clarity involves us considering what matters beyond trophies, technique and fitness. When I started training as an Olympian twenty years ago, the performance environment was largely focused on strength, power and endurance measures, and struggled to explain or address poor performances when these measures scored highly. The stream of stories about disillusioned champions, long-term mental health challenges and, in extreme cases, awful abuse, show that a different approach to developing sporting performance is required. Too many athletes and coaches have lost sight of why they play sport and created environments that don't value them as individuals beyond their sporting record and aren't based on values that count above results. Clarifying what matters to us in the longer-term and understanding the role that sport plays in your life beyond reaching the podium is essential to developing a deeper connection to your sport. It requires coaches, performance directors and team managers to care about the athlete beyond the moment they cross the line. This not only supports performance more sustainably, it also sets athletes up better to manage the transition to life after sport, currently a massive challenge for so many. Sporting success in my mind should include what happens after any result is achieved, good or bad – does an athlete want to stay in the sport, have a great story to tell to inspire the next generation, and feel ready to transition into life after sport.
Second, a Constant learning approach builds on the 'performance mindset' thinking now prevalent across sport psychologists whereby athletes focus on the 'performance' that they control, rather than the 'results' which depend on external factors. This involves a new narrative within training – focusing on what you are doing well and what you are looking to improve, rather than where you rank compared with others. There is a natural resilience that comes with a focus on continuous improvement and avoids the rollercoaster of emotions that comes from a focus on results – you're up when you win, but already fearing the crash that comes when you lose.
A constant learning approach can be supported by regular learning behaviours and daily proactive habits: taking time to reflect, seeking feedback and using a coaching approach (not just for coaches but everyone in the high performance environment, asking questions of others to elicit their own solutions rather than telling them what to do). The ongoing learning creates positive momentum when results are poor and prevents those slumps in motivation after losses and setbacks.
Being introduced to this approach and putting it into practise in my third Olympiad as a British rower made a huge difference to both the experience and results that followed. I remember how different it feels to sit on an Olympic startline ready to deliver your best performance, rather than to sit there feeling that you have to win. Even though most sports psychologists strongly advocate this way of thinking, many others in performance environments have yet to buy into it, unable to leave behind the language of results and rankings.
Third and finally, human Connection is the glue that connects us all whatever our involvement in sport. At its purest level, sport brings us together and creates communities to which we enjoy belonging and contributing. A focus on 'experience' (rather than results) helps us to tune into the lived reality of sport, and from there we can start to challenge whether that matches our expectations, and what changes may need to be made in order to create the experience we want to have. We can then also explore the experience that others training and competing around us are having, and our role in that.
No Olympic team goes out to compete and place themselves under the toughest of pressures without building deeper bonds that go beyond simply all wanting to win. It's when teammates start understanding why it's important to try to win, why others have chosen this sport, why it matters to support and challenge each other to make changes in order to maximise the collective potential, that performances start to improve.
In all the conversations I've had with members of the rowing community about 2020, it's the lack of connection with others across the rowing world that has often been what we've missed most. We should learn from this to place relationships at the forefront of our engagement with sport, at grassroots and elite level alike.
Reconnecting with the Purpose of Sport
A number of national sports bodies are realizing they need to change their narrative and purpose and to follow a 'Long Win' approach. The Olympic bodies of Great Britain, Canada, Australia and the US have all started to articulate various moves away from a 'medal-only' approach. The US Olympic Committee shifted their mission statement in 2020 to focus on athletes achieving 'sustained competitive excellence and wellbeing'. The Canadian Olympic team went further to state that 'the life skills and experience obtained through athletic preparation, competition and teamwork are far more valuable than any medal ever awarded.'(3) But change is still slow, as the obsession with winning above all else is deeply entrenched. The five sports of football, rugby, hockey, cricket and netball joined forces in New Zealand in January 2021 to announce a new approach to youth sport that moves right away from a focus on winning, towards making sport fun and engaging, in order to create an involvement in sport for life, not just for the next trophy. Again realising that the paradox of this approach, is that it will not only increase access to and longer-term engagement for all in sport, it will also add to the high performance end of sport, whether that's through greater attraction of talent, better role models or higher retention of athletes.
It's clear that sport has significant untapped potential to be a far more effective driver of physical and mental health, a more positive means of exploring human potential and a powerful force to unite communities. There is significant scope to develop sporting success that includes pushing the boundaries of performance but that also lasts well beyond the finish line. There is a need, to reframe what winning means in order to improve both the performance and wellbeing of all of us who enjoy and participate in sport at any level. And there is an opportunity to increase our ambitions in sport by redefining success and looking for 'The Long Win'.
Cath Bishop is a former Olympic rowing World Champion and silver medallist, former diplomat and now works as a business coach and speaker. She supports the work of The True Athlete Project which aims to transform lives through sport and create more mindful, compassionate performance environments (www.thetrueathleteproject.org). Her book, 'The Long Win: The search for a better way to succeed' was published in 2020 by Practical Inspiration Publishing and was described by the Financial Times as 'a deep and rewarding exploration of human motivation', and listed as one of the Financial Times' Top 10 Business Books 2020 and one of the Daily Mail's Top Sports Books in 2020.

View more content like this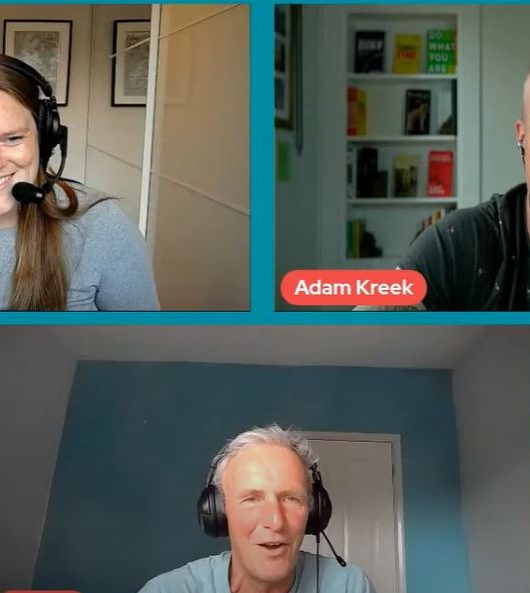 As part of our attempt to rank the Top Olympic Rowing Finals we also asked our panel of experts to choose what they think is
Without live rowing to enjoy, we've decided to look back at the most exciting, the most controversial, the closest and the most historically significant Olympic