Without live rowing to enjoy, we've decided to look back at the most exciting, the most controversial, the closest and the most historically significant Olympic Rowing finals of all time!
With the Tokyo Olympic Rowing formally starting today, we've put together our top 17 races to cover the 17 days of races that would've been. Below is our countdown of our top races, plus we've thrown in some rosettes for special mentions… Follow us on social media to be part of the conversation!
Race #17 – Women's Coxless Pairs Final, Atlanta 1996 Olympic Games
Our Best Olympics Races Countdown starts with the Atlanta Women's Coxless Pairs final. Rowing Australia steal an early lead but the battle for 2nd place turns into a challenge for 1st – will they hang on?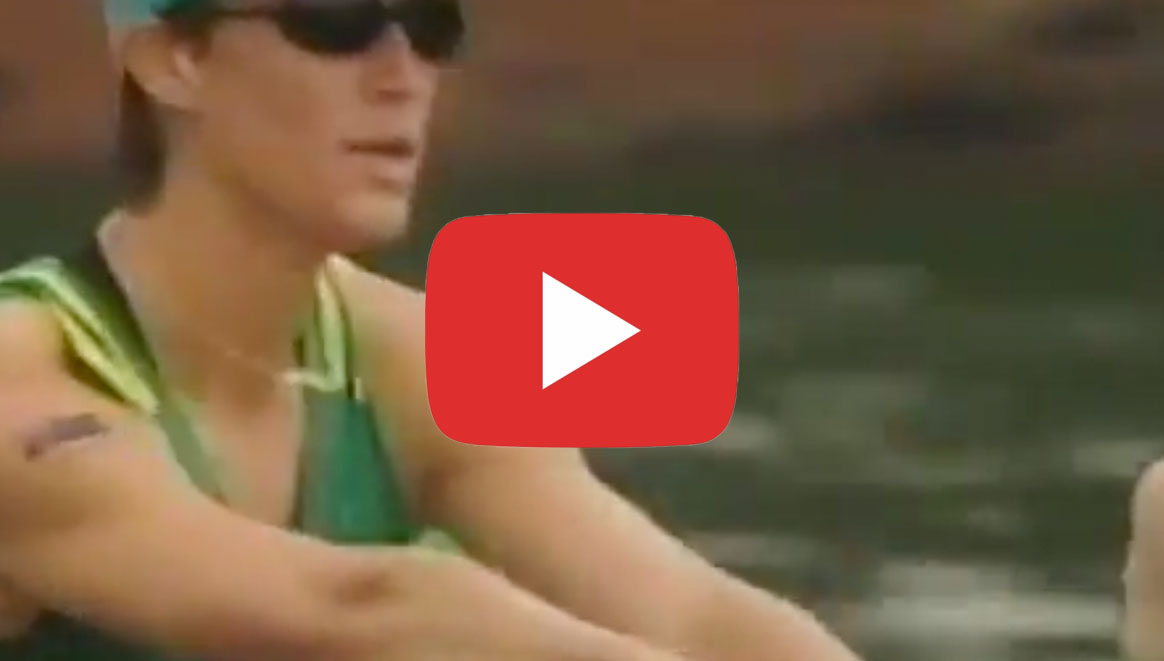 Race #16 – Men's 1x Final, Montreal 1976 Summer Olympics
Next up in our Top Olympic Rowing Finals is the 1976 Men's 1x – Peter-Michael Kolbe establishes an outstanding lead, but Petti Karpinnen never gives up, and neither should you as a viewer… it's worth the wait!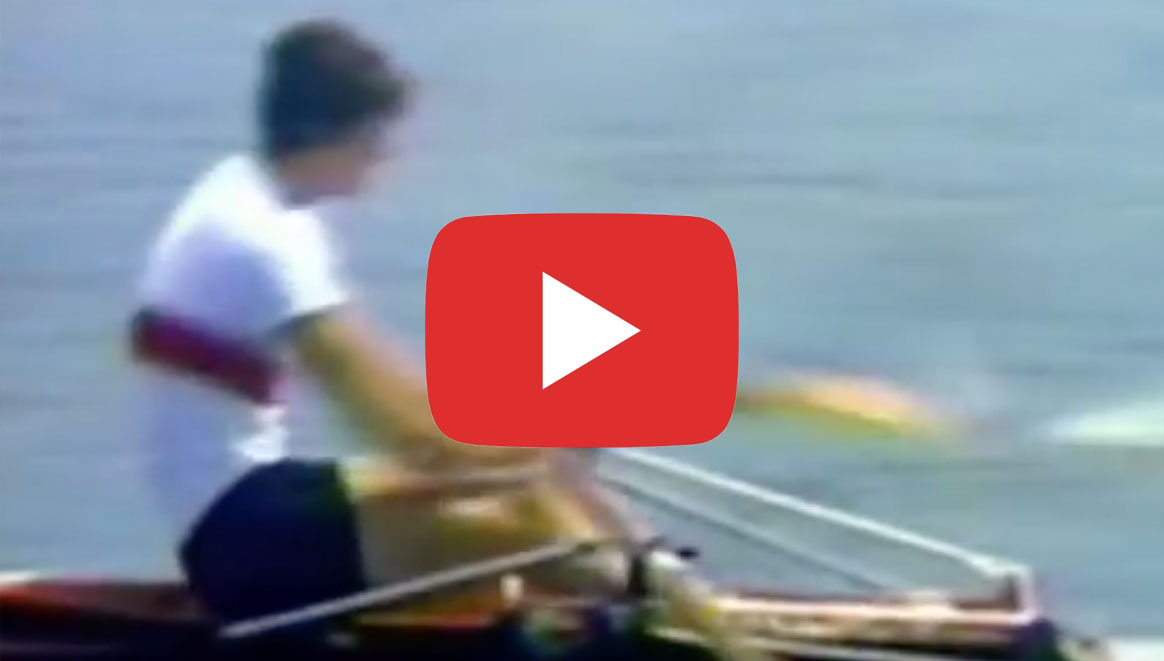 Race #15 – Men's Pairs Rowing Heat Replay, London 2012 Olympics
All our countdown picks are finals… except this one! An exceptional crew and an exceptional performance demands an exception – #15 is the "Kiwi Pair's" heat at London 2012 where they smashed the world's fastest time by almost 6 seconds!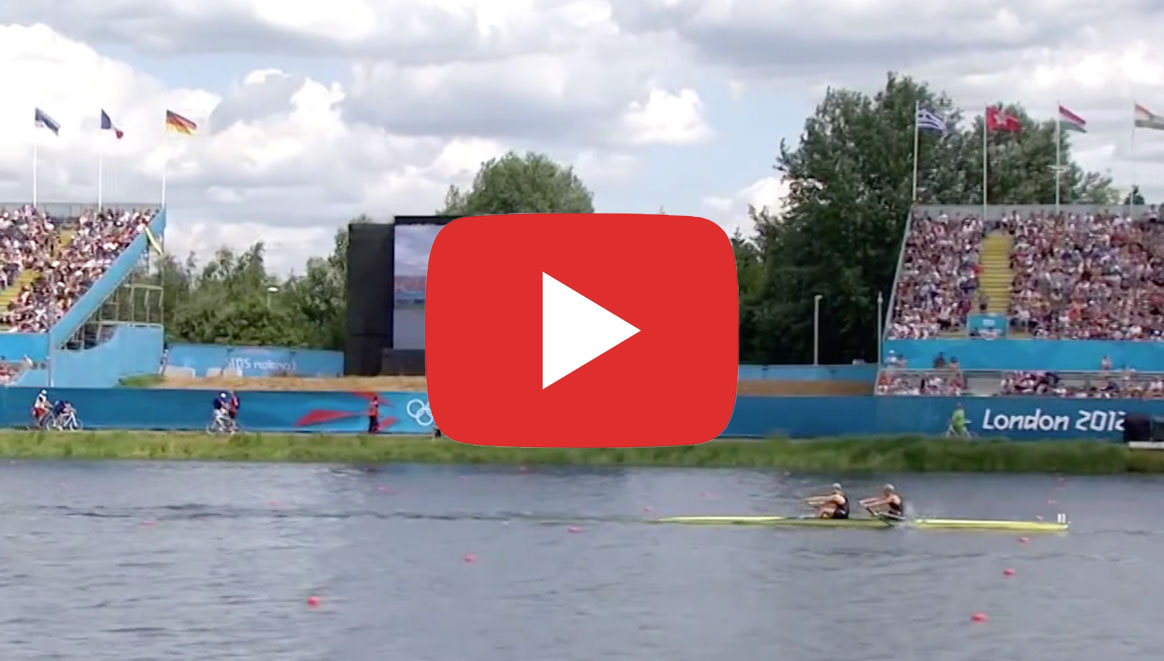 Race #14 – Men's Double Sculls Final, Rio 2016 Summer Olympics
Next up in our Top Olympic Rowing Races is the 2016 Rio Men's Doubles Final – The Sinkovic brothers engaged in a brutal battle with the Lithuanian 2x of Griskonis and Ritter; it's more like heavyweight boxing than rowing!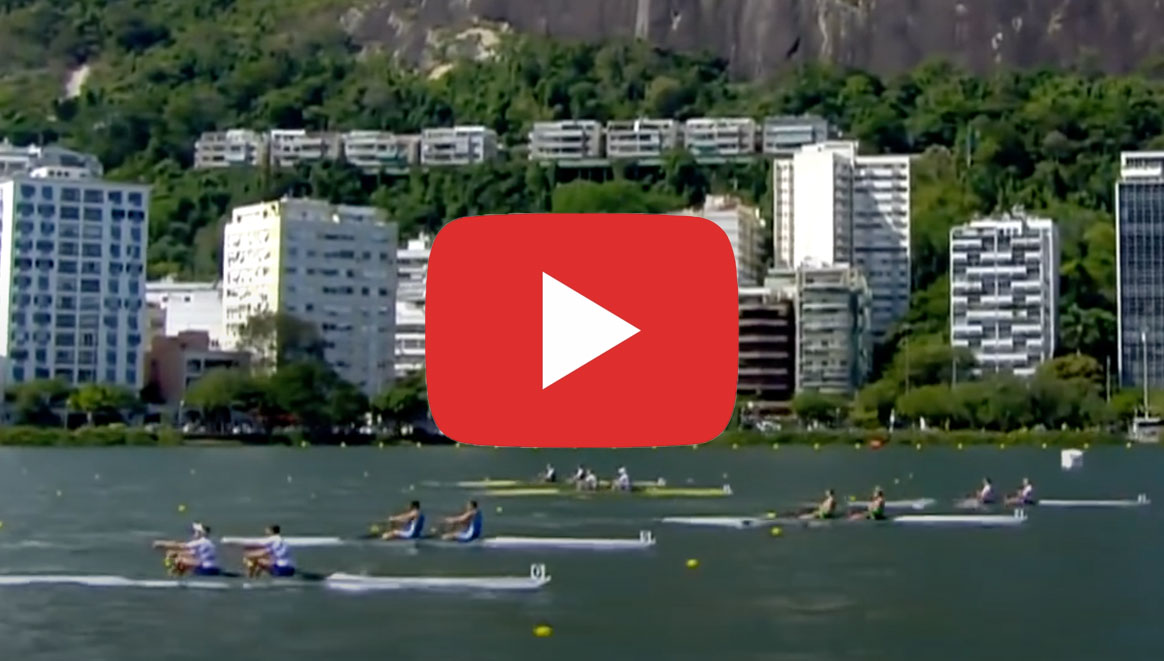 Race #13 – Men's Quadruple Sculls Rowing Final, London 2012 Olympics
At #13 in our countdown, it's the 2012 Men's Quads – the story for this race starts in back at the 2011 World Championships where the Germans snatched defeat from the jaws of victory crabbing just before the finish line [watch here] – can they put things right this time…?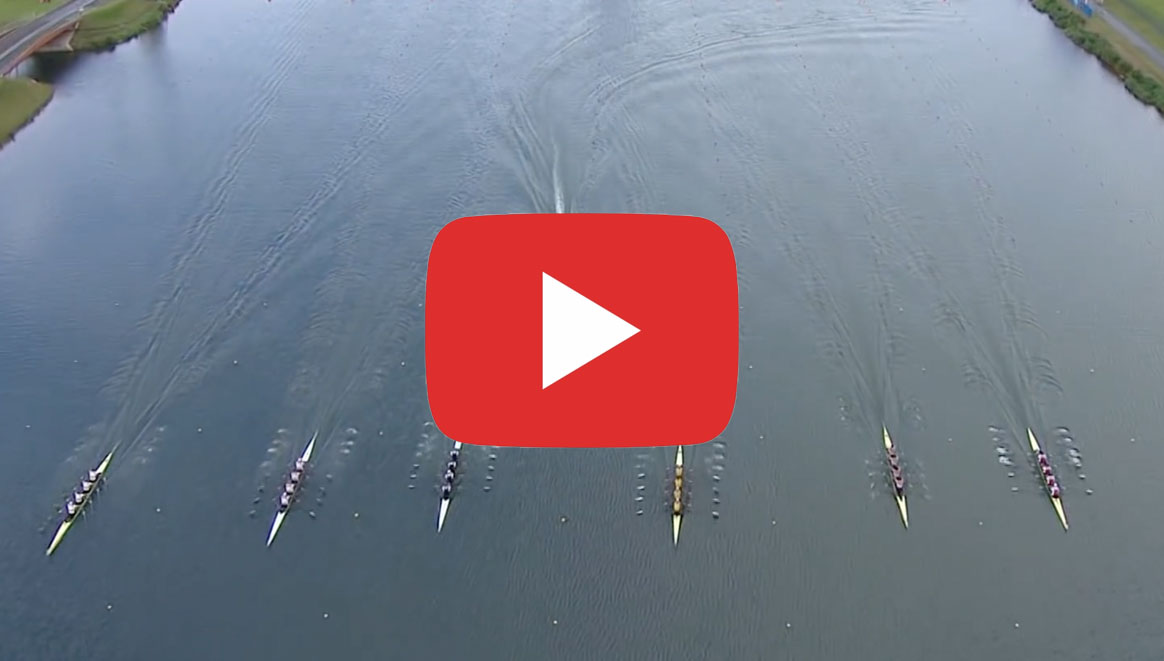 Race #12 – Men's Lightweight Double Sculls Rowing Final, London 2012 Olympics
Although we're only at #12 in our countdown, we're giving this race a special prize for Drama! There was never anything like it before, nor since (the rules were altered shortly after this race) – it's the LM2x at London 2012…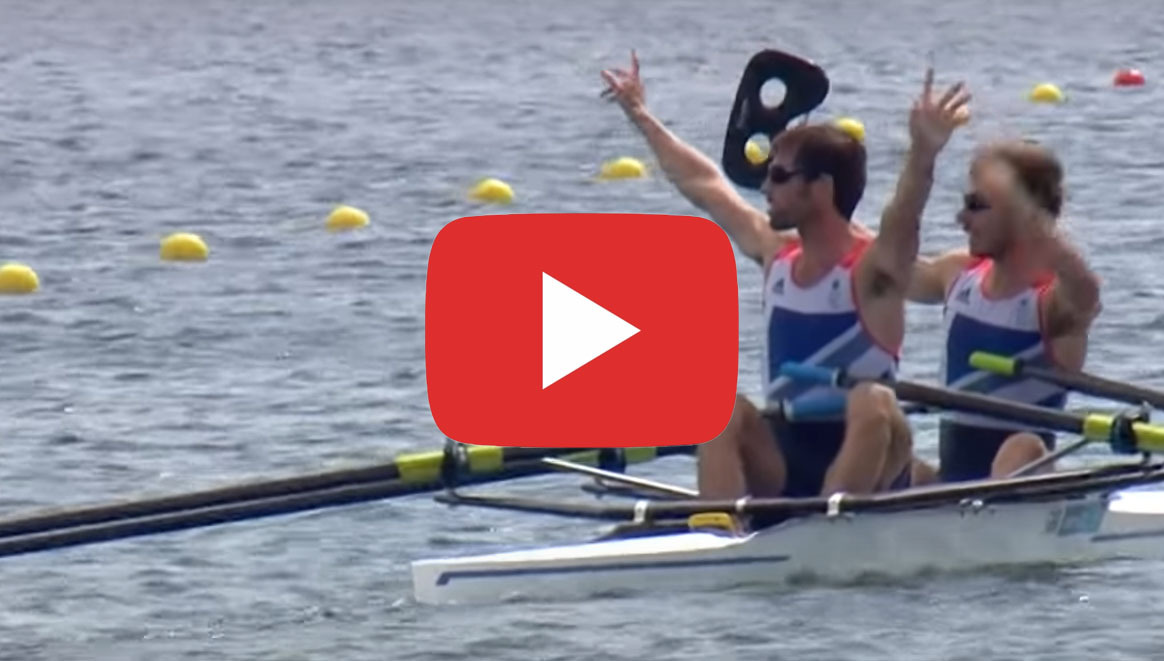 Race #11 – Men's M8+ Final A, Munich 1972 Summer Olympics
In 1972, at the Olympic Games in Germany where all sweep events were being won by German crews, one race and one crew stood out… This Kiwi crew not just won their race, but for won in such style! It's the 1972 Rowing New Zealand 8+…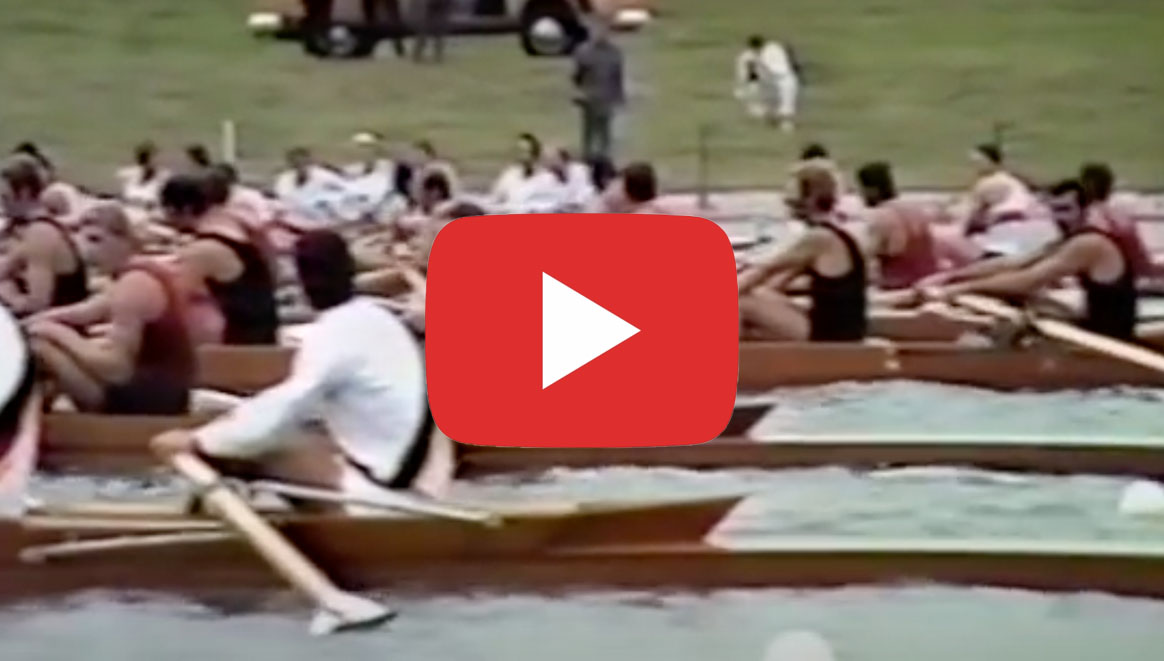 Race #10 – Lightweight Women's Double Sculls Final A, London 2012 Olympics
We love this race for two reasons… one is the clinical way in which Hosking and Copeland defeat the reigning world champions and two has to be Copeland's joyous celebration "We just won the Olympics!" Enjoy…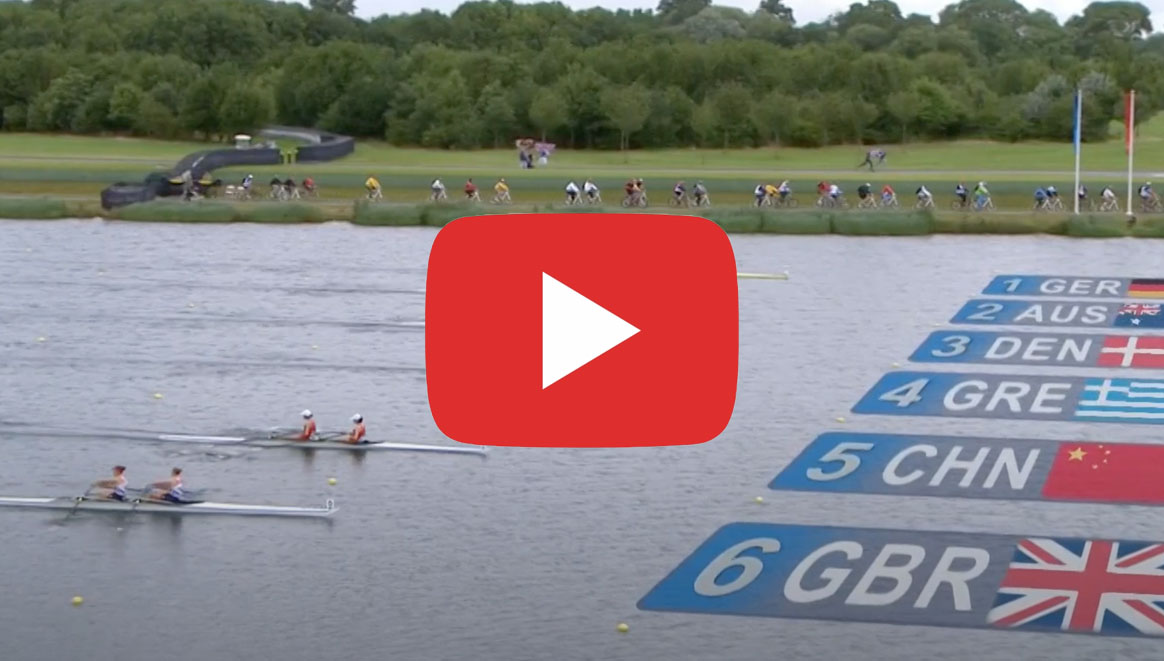 Race #9 – Men's 8+ Final, Berlin 1936 Summer Olympics
There's so much to say about this race that you could write a book, in fact someone did! The tale of the 1936 US men's 8+ is a fascinating story and culminates in a great race.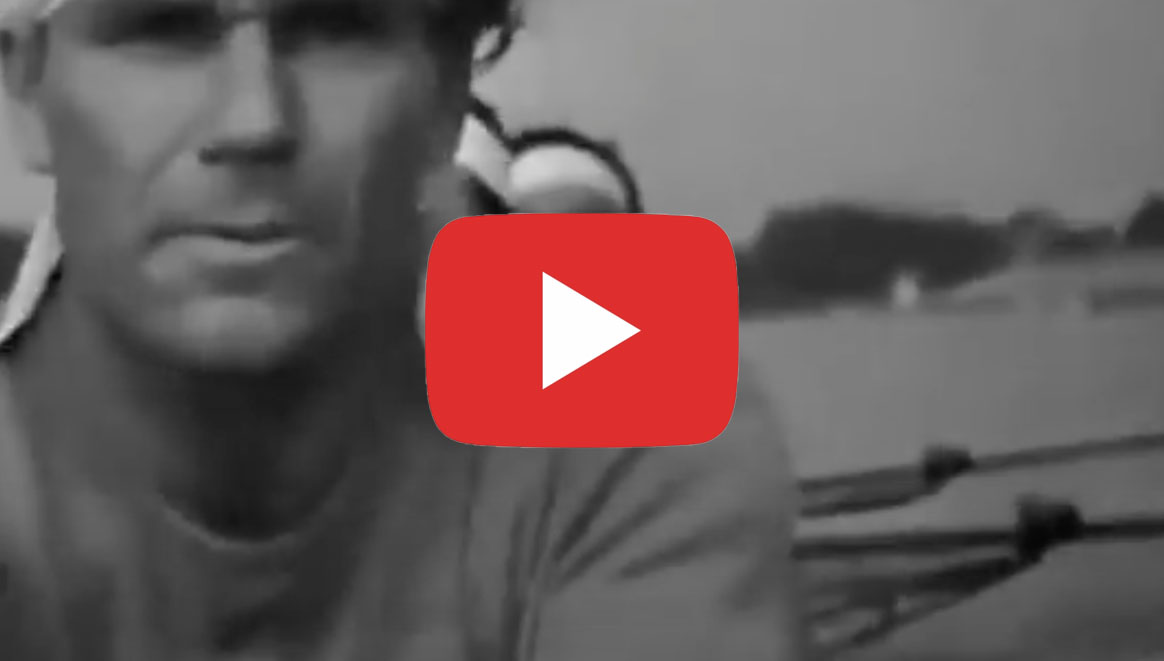 Race #8 – Women's Double Sculls Final, Beijing 2008 Summer Olympics
Our #8 is the W2x from the Beijing Olympics in 2008. Now if you don't know the outcome of this race, and have a nervous disposition, you may wish to sit down before watching this one…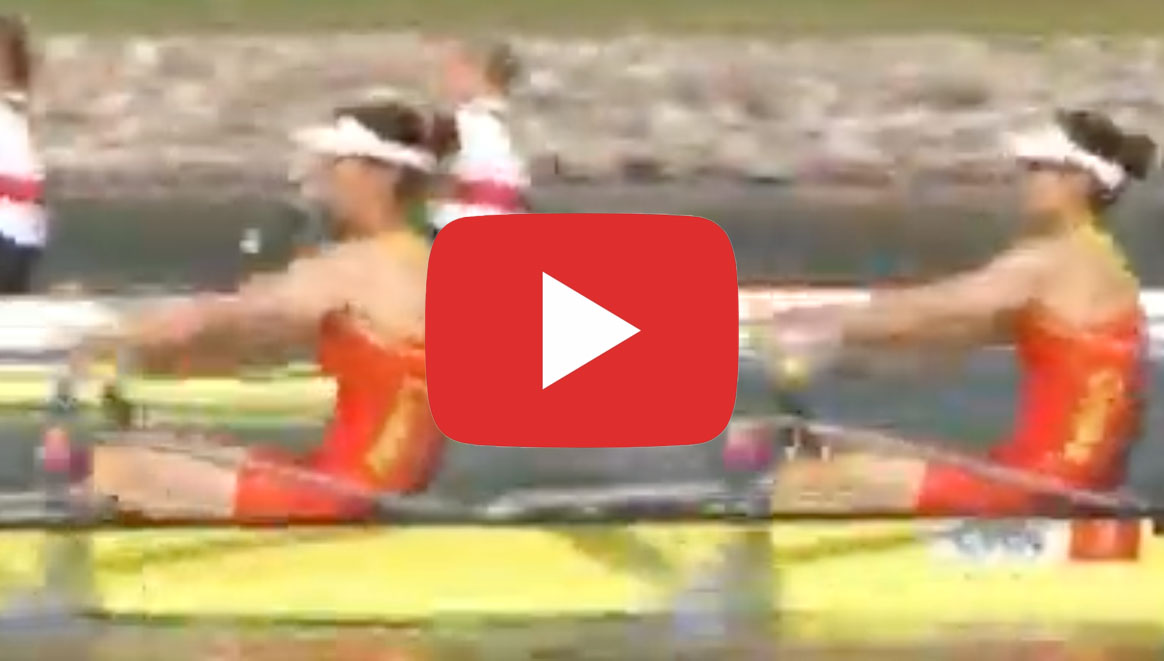 Race #7 – Women's 8 Final, Athens 2004 Summer Olympics
Number #7 in our countdown is significant for a number of reasons… it's a great race with all 6 crews overlapping in to the final 500, it also marks a third consecutive win for Romania in the W8, and, it features the most successful Olympic rower of all time…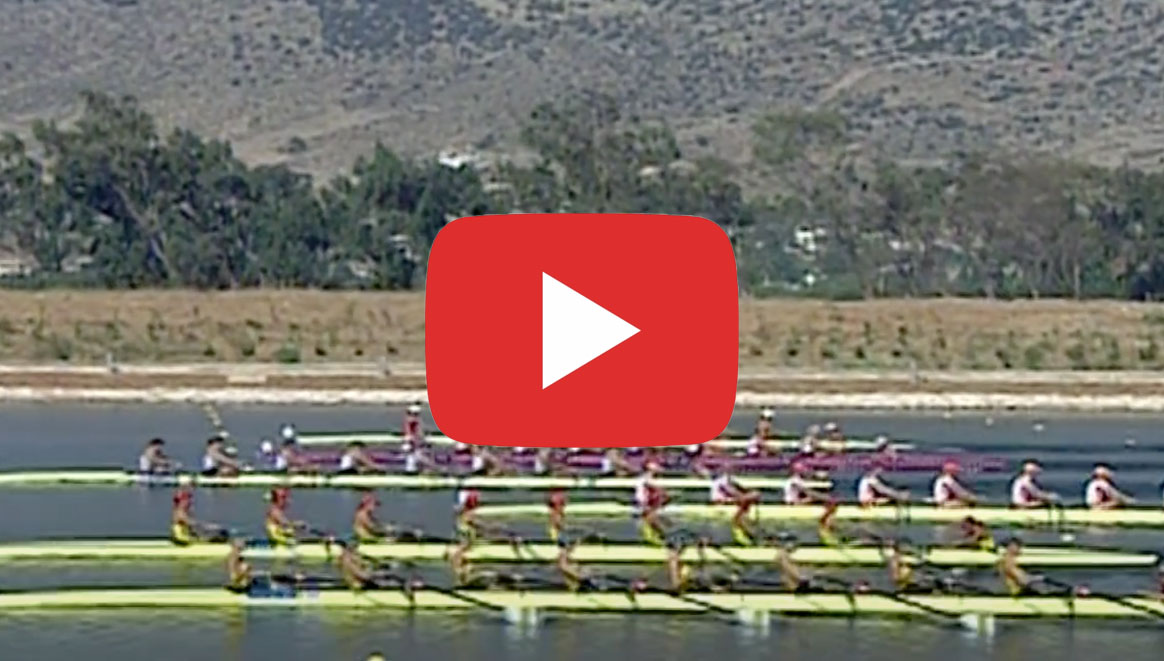 Race #6 – Men's Coxed Fours Final, Los Angeles 1984 Summer Olympics
"One whale of a sprint" – Race #6 sees Steve Redgrave burst onto the Olympic scene in the GB Coxed Fours; delivering a killer blow to the American crew in the last 500m. Steve would go on to win a total of 5 gold medals.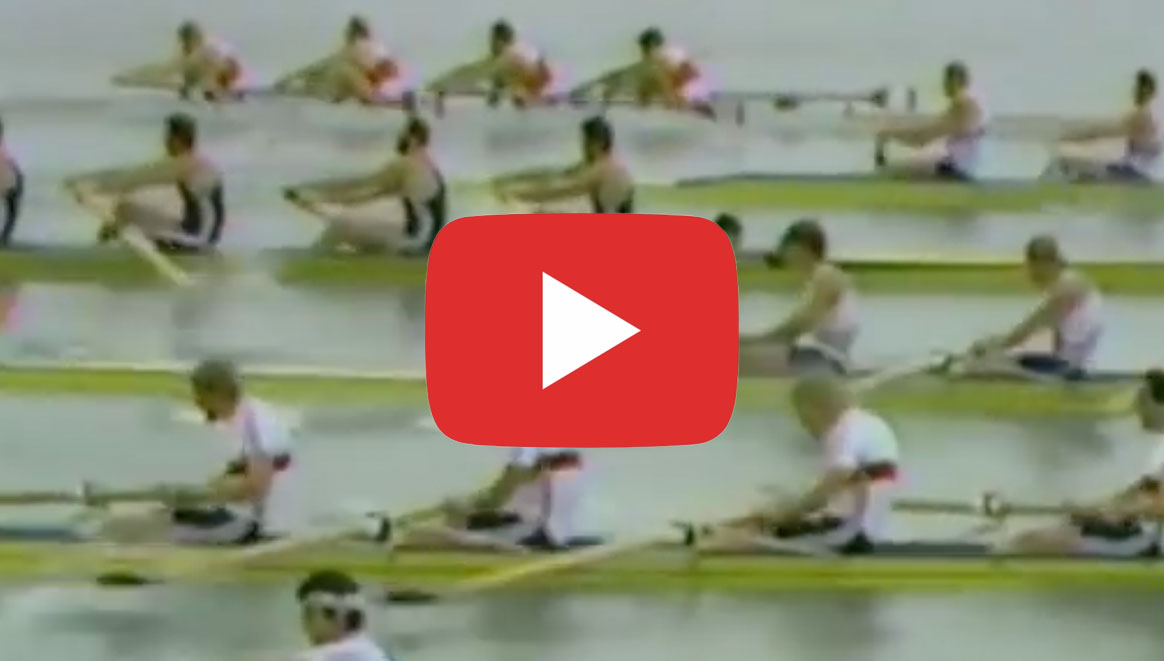 Race #5 – Women's Pair Final, Barcelona 1992 Summer Olympics
This race is impressive because the Canadian pair of McBean and Heddle were doubled up in the W8+ and the 2- and won Gold in both events (they also doubled up in 1996 winning gold and bronze in the 2x and 4x). In addition, the race for silver is epic!
Even more impressive is that in 1996 McBean and Heddle doubled up again but switched to sculling and won Gold and Bronze in the 2x and 4x!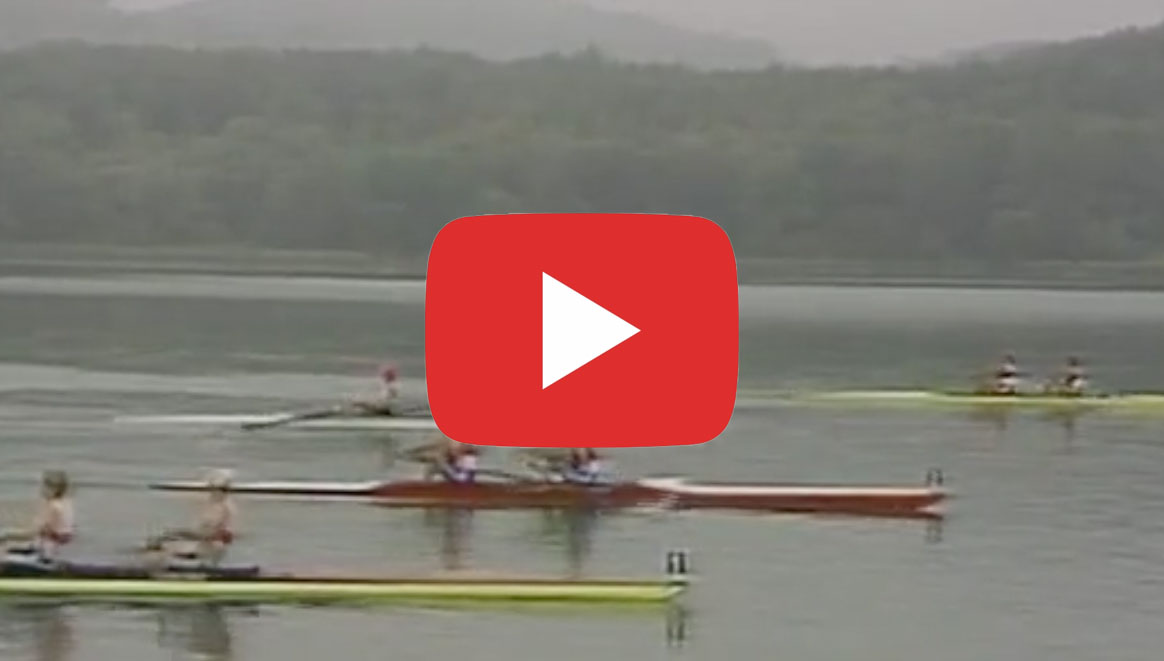 Race #4 – Men's Single Sculls Final – Los Angeles 1984 Summer Olympics
Now this race may seem strangely familiar… Kolbe… Karpinnen… Kolbe gets an early lead…
This is a re-run of the 1976 Final – will it end any differently?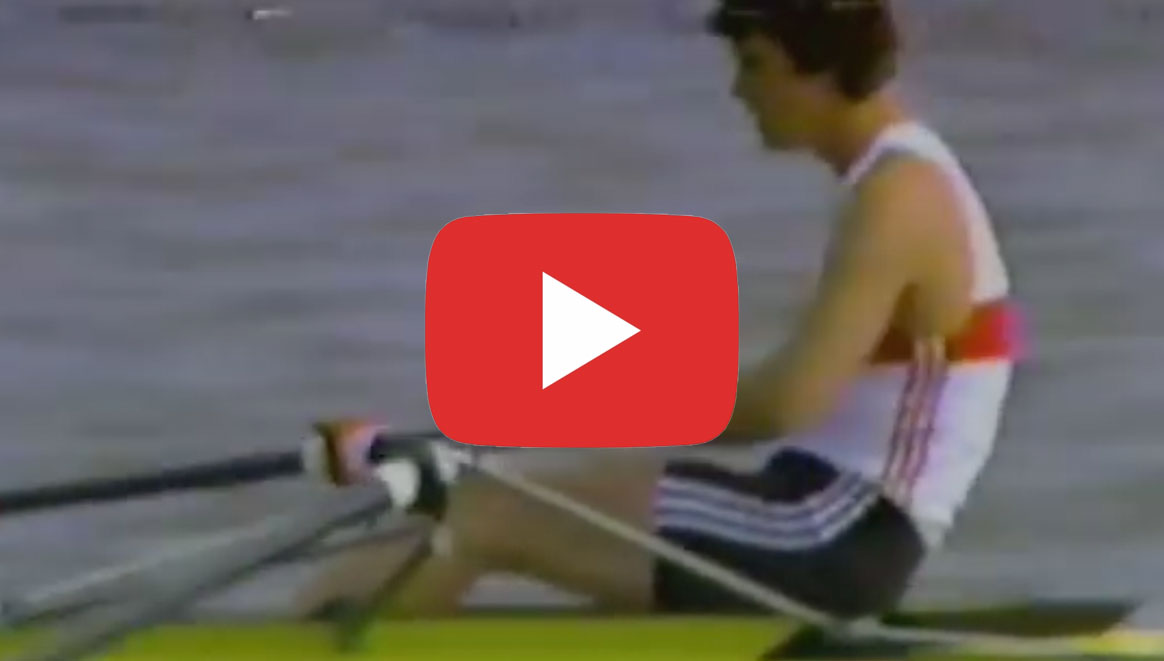 Race #3 – Coxless Pairs Men's Final – Sydney 2000 Summer Olympics
This race flies in the face of conventional race tactics… At number #3 we have the incredible Men's Pairs Final from the Sydney Olympics. We're not going to say any more than that, just enjoy…!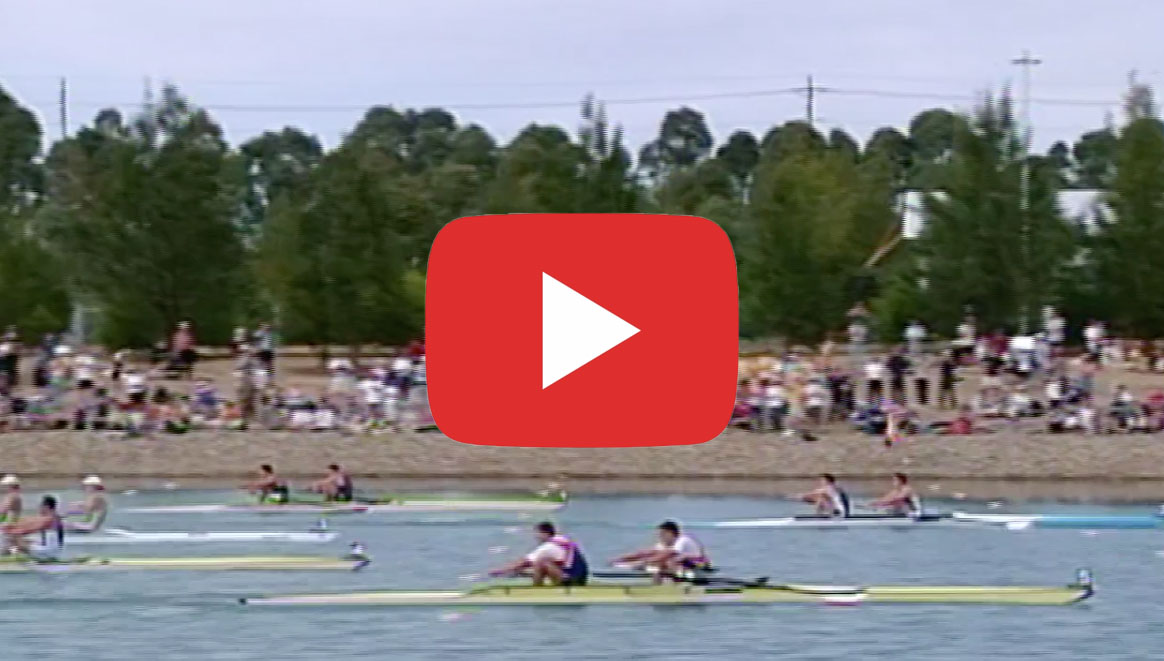 Race #2 – Men's Single Sculls Final – Rio 2016 Summer Olympics
This one's exhausting to watch, it's like three heavyweight boxers trading blows in the final rounds! The Rio Men's 1x is our #2… what's going to be our No.1? Find out tomorrow!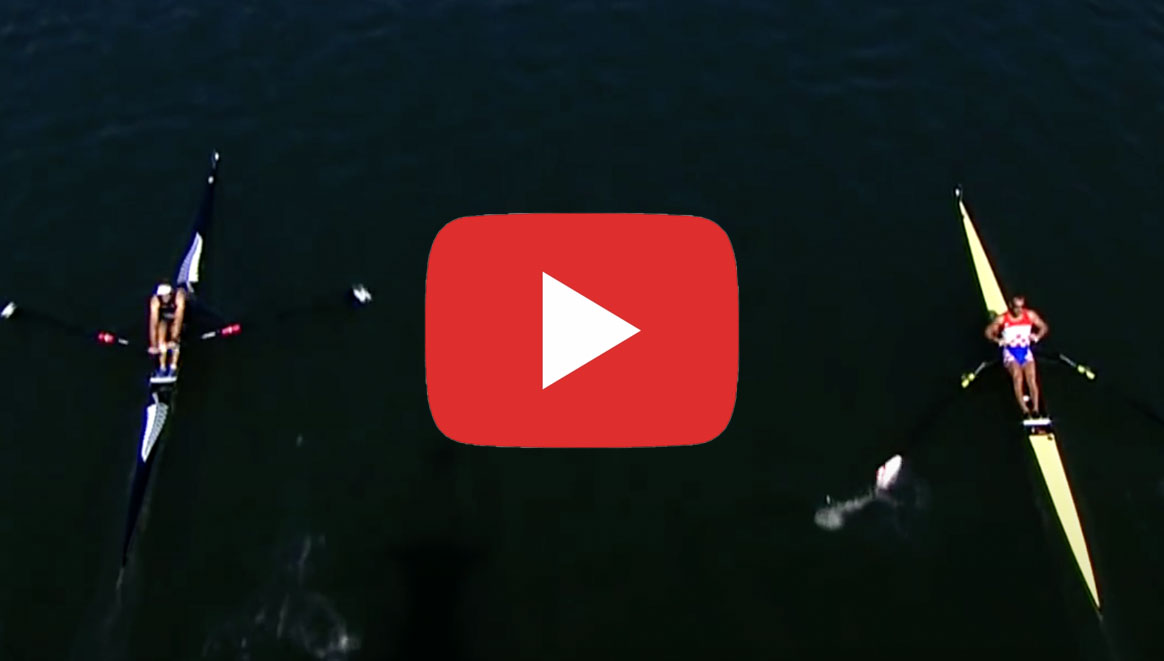 Race #1 – Women's Single Sculls Final – Sydney 2000 Summer Olympics
It would be easy to make this race all about Ekaterina Karsten; her career spans 7 Olympic games! But all three medallists dominated this event (W1x) from 1996 to 2008, accounting for 9 out of 12 available medals! This was their greatest battle and is our Top Olympic Rowing Final – sit back and enjoy!
Do you agree with our list? Would you like to share appreciation or argue for a different Top 1/3/5? We'd love to hear from you on Twitter.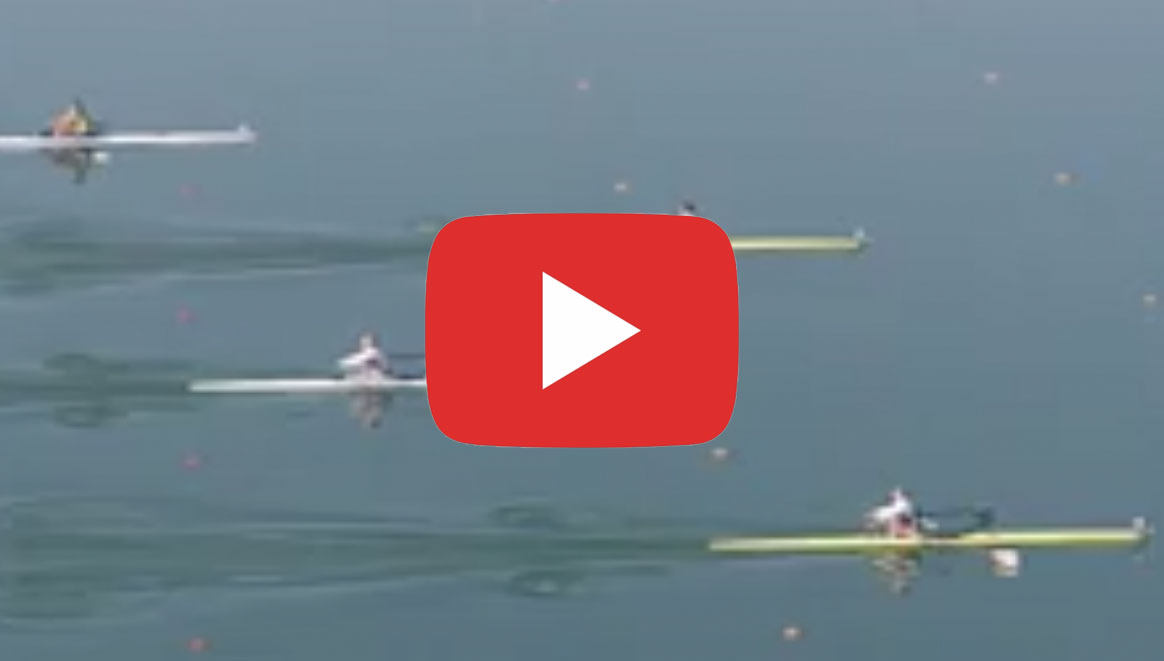 View more content like this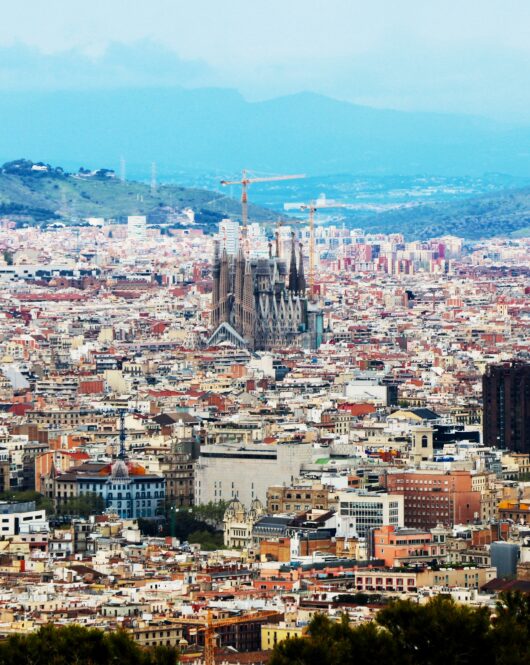 As part of our attempt to rank the Top Olympic Rowing Finals we also asked our panel of experts to choose what they think is
British Canoeing's England Talent Programme has today announced a new partnership with Ludum, the Athlete Management Software, Performance Analysis and Training Data Collection platform.