Covid-19 has really highlighted how important sport is to both spectator and competitor. With the eventual postponement of Tokyo 2020 athletes were send away from training venues into lockdown and were forced to train on their own.
Martin Cross, interviews athletes and coaches from the British Rowing Team to see how they have been coping in this time.
After emerging successfully from one of the most grueling and competitive selection processes ever seen in British rowing, Oli Cook could still not quite believe that the prize he had just won – his first ever selection for the British Olympic Rowing team as part of the men's four – would be put on ice. But the postponement of the Tokyo Olympics, the closure of the British team's Caversham base and lockdown threw both Cook and his crew's coach, Christian Felkel, into a world which neither of them had ever really experienced before. Training in isolation, finding new motivation and remote coaching meetings over Zoom were just some of the challenges that the two men had to deal with in the first weeks of this unprecedented situation.
Be patient with your motivation
In these early days of lockdown, Cook described how important it's been for him to take time and rediscover his motivation. The coaching set-up has been pretty good about being aware of everybody's different situation and motivation and giving people time to get used to their situation. 'For me, at home, struggling with the effects of hay fever, it's been a weird up and down.' And the 29-year-old went on to add: 'There have definitely been moments when doing another 2k, or 5k ergo test has been difficult to accept.'
In addition to the effects of hay fever, Cook admitted that his motivation had not surprisingly been affected by the psychological highs and lows following being selected for the Games and then having to face their sudden postponement. 'It was such a tough selection process this year – tougher than for the Rio Games.' Said Cook. 'The guys that were selected were the ones who had really earned their seats. Some got to that point and felt they could really do with a break, or a different training environment.'
Use a training diary
Cook has worked hard to create a really effective training environment. 'I've been using my training diary to help my motivation. I've realised that going to the Olympics is the most exciting part of my story yet to happen. It's not that I have to have a medal but it's my vision to be an Olympian and live those values out in my life.'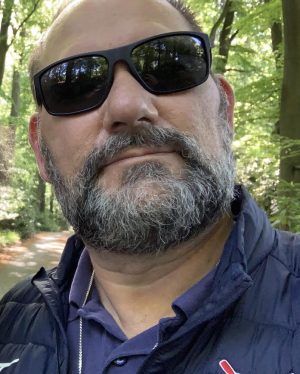 Allow your athletes time to adjust
Felkel, has been well aware of the need to allow his athletes time to adjust to their new situation of training at home. 'Everybody needed some time to adjust and we've given them that. Some adapt quickly and others find it a bit stressful.' And Felkel added that was only to be expected after coming from a highly structure programme at Caversham. 'We've tried to provide a framework. We've given the guys ergo sessions then they can do running or biking to their taste.'
Find a routine to help you
Not surprisingly, Felkel's boss, Rowing's Chief coach, Jurgen Grobler, is on the same page. 'Jürgen has always been on the front foot. He's written a good structured training programme to help the guys get into a routine.' And finding a routine is key for Felkel, as he explained. 'The problem with isolation is that you can't follow your normal routines and then you tend to feel stressed. Offering a training programme that helps you find your own routine is really important.
Communicate regularly
And Felkel stressed the importance of regular communication in helping to build that routine. 'It's essential to communicate every day. We're using Google hangouts and Zoom. Overall they go really well and allow for communication on a very high level – and its second nature to everyone. I'm doing a Zoom call or hang out with the four twice a week.' Felkel also explained that he's in daily contact with the athletes, who share their performance data, which allows him to give quick feedback.
Communication from Grobler has been important too, as Cook explained. 'Before we finished at Caversham, Jurgen had a good chat with each of us individually. Every so often we have to send in our scores through to Jurgen. But both Grobler and Felkel were aware of just how much the Tokyo selection process had taken out of their athletes and had tried to reassure them that next year the team wouldn't be starting from a blank page again. 'Jurgen and Christian told us, that we were the Olympic four and that consequently, selection next year will be a different kind of process to the one that we went through this year.' Explained Cook, who added. 'But we all know we will have to earn our seat again.'
Accept that motivation will vary through the squad
Understandably Cook is well aware that athletes who missed out on the Olympic selection process this year, through injury, were chuffed when the Games were postponed because they saw they might have another shot at selection. 'That all goes to highlight the contrast of emotions in the team during these early days of training in isolation.' Said Cook.
Be creative in your approach
And the University of London oarsman underscored the importance of creative approaches to training during this time. One area that he has explored is mindfulness. 'I try and do a session of mindfulness most days.' Said Cook. 'There's some really interesting research from Oxford Rugby Blue, Kearnan Myall, who's doing a PhD in to the performance side of mindfulness. It's given me a bit of a perspective into how I might be next season. Obviously a better physical athlete but on the other side being able to really enjoy being an athlete in the GB Rowing team.
Quality is key
Felkel too underscored the importance of creativity. 'You have to be a bit inventive in this situation. If the guys haven't got weights at home people use sandbags or cases of something. You can see the ideas that are out there on YouTube. And the man who helped coach the British eight to a bronze medal in the 2012 Olympics said that whatever the situation, quality was key. 'Once you're under way everything in life is about the quality of how you do things. Training at home means you're not constrained by the timings of the group. Just because we have done things a particular way for so long it doesn't mean there's not another way of doing it.'
Avoid overloading new ways of training
Although Cook's hay fever has meant that he hasn't had the opportunity to get into much of a routine yet, he explained that he was generally aiming at doing an erg every day, with four weights sessions each week, supplemented by two runs or two bike rides. But both Cook and Felkel cautioned that new activities can take more out of you than you think. 'I'm not a great cyclist so when I did 80k one day, I felt a bit wiped out the next day.' Cook explained. And Felkel added: 'there's no point hammering out hundreds of Kilometres on a bike and killing yourself.'
As for the future, Felkel said that rowing at Caversham is still a long way off. But he explained that things were moving in the right direction for his charges. 'You can't look into people's heads but things look quite good from a motivation perspective. The important thing is first to get going and then you can tune it.'
Look after yourself
And for himself, Felkel realizes the importance of keeping himself fresh. '
Personally as a coach I know what I want. I'm going for walks every day do a bit of study also a chance for me to think laterally I know how life is every time we get hit with something we just find small steps to manage that. In the end we still have a life, the sun is coming up, I'm available to my athletes. That helps them and it helps me.' He explained.
View more content like this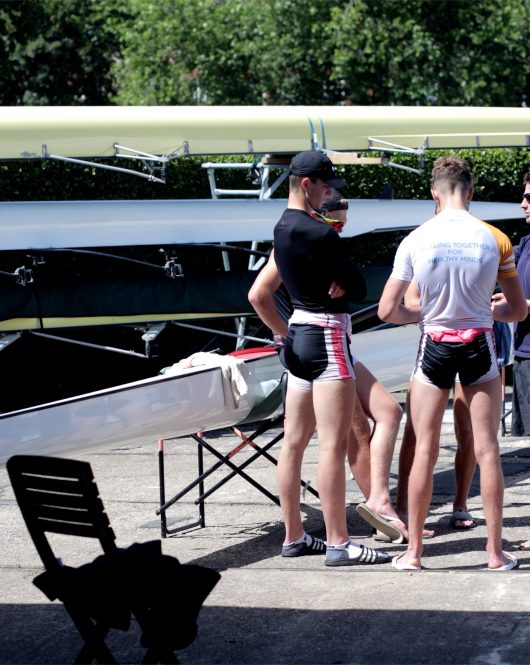 In June 2019 we caught up with Leander Club Junior Coach James Loveday to learn more about their program, how education plays a major role
Hydration status determines performance outcome! No matter how well you have trained it will not be reflected in your performance if you are not hydrated